about
Bansko
Bansko
– Bulgaria's newest and most modern resort is situated at the foothills of the Pirin mountains and is listed as a UNESCO world Heritage site. You fly into Sofia which is the nearest airport and then a 2 hour taxi ride will get you to resort.
The Mountain – With 70km of pistes ranging from wide cruising blues to more challenging off camber black runs, the mountain has something to offer everyone. Natural snow conditions can last into the middle of April, although Bansko does have 59 fixed and portable snow cannons in place guaranteeing conditions until the end of April. Good news for snowboarders as Bansko is also one of the most snowboard friendly resorts ever seen. One footed or two footed on lifts, carrying your board – they just don't care
Freeride – A new gondola takes you from the base station in the town to the halfway station up the mountain. From there you can choose where to go. But don't think it's just a beginners resort. Some of the terrain is awesome and untouched. With good snow the trees open up giving you some interesting runs and the lift accessed off-piste includes 700m of vertical descents through the Bunderishka couloirs. If you're planning to venture into it get a guide and take the proper equipment.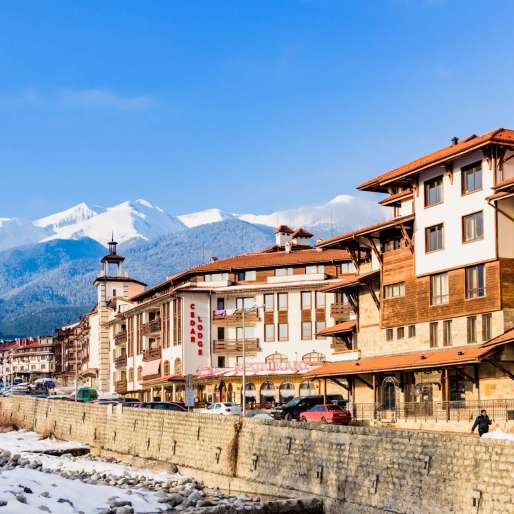 Freestyle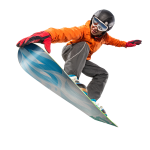 Park wise, Bansko shapes up. The park is well designed and has good progression for everybody. A good mixture of kickers ranging in size, from beginner to advanced, and some good rails from wide boxes to C-rails and up-flat-downs. The later the season gets the better the park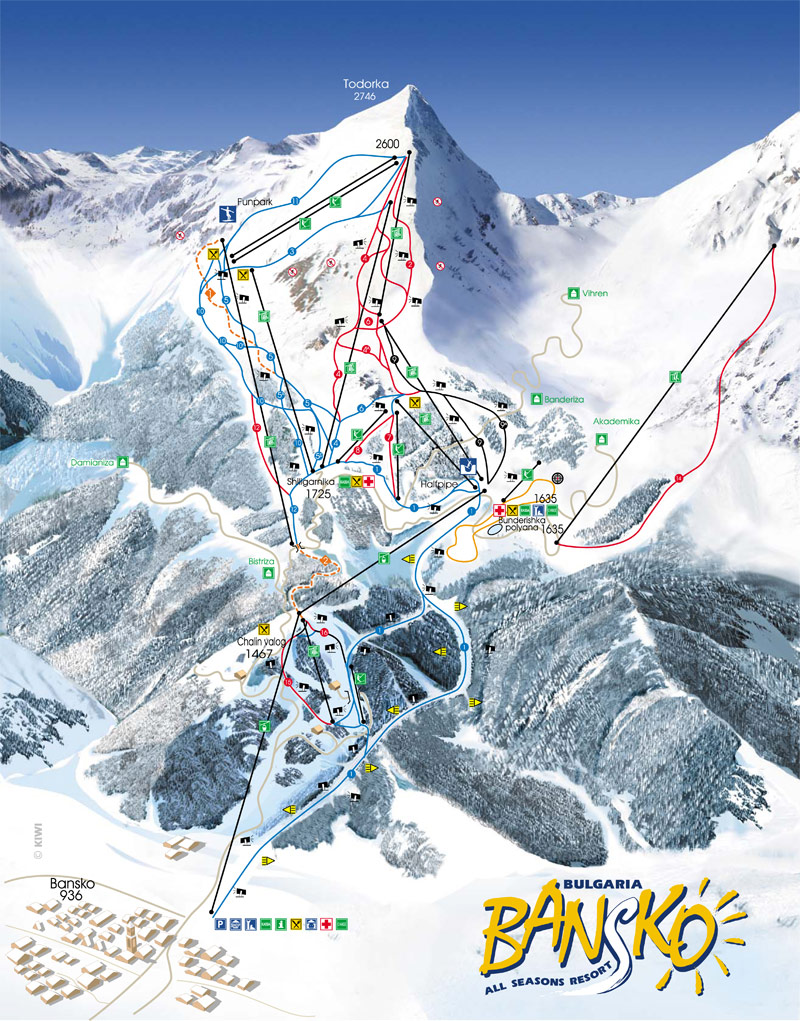 Piste
All the lifts are new and with detachable four, six and eight man chairs, there are routes for all abilities. Two chairs will take you up to the highest run just under Todorka peak which is at 2,746m. From there you have a good choice of pisted runs to get you back down to the halfway station depending on your ability. The 'Home Run' will then bring you all the way down to the town at 900m, 16km away from where you started near the peak and only 50m away from the nearest cold beer. The resort owns 20 piste machines so all the runs are well looked after